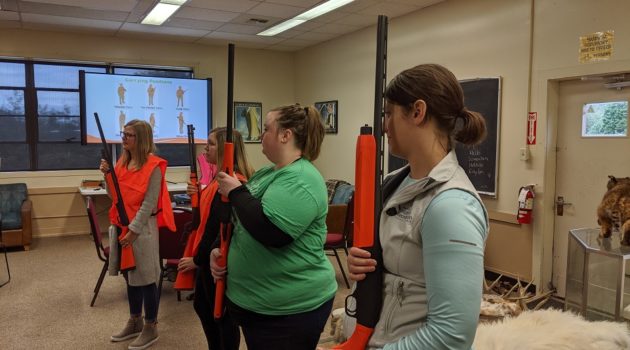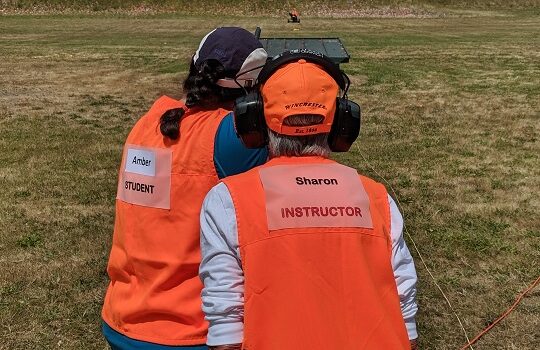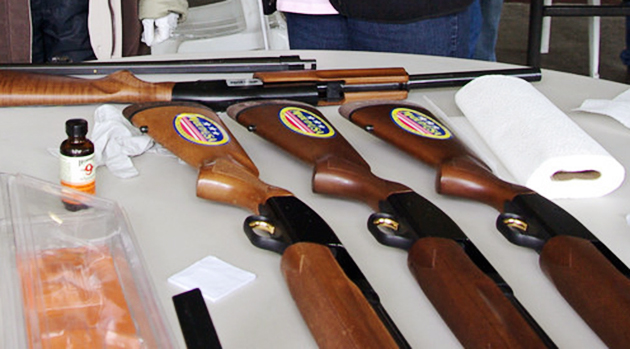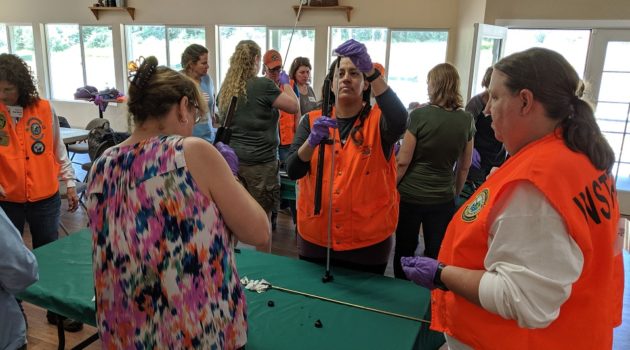 This one-day, hands-on workshop will introduce women to the skill of shotgun. Participants will also take their Washington Department of Fish and Wildlife (WDFW) Field Skills Evaluation for the Hunter Education On-line Course to achieve their hunter education training certificate needed to purchase a hunting license in Washington state (not required if born before January 1, 1972). Registered students must successfully complete the WDFW Hunter Education Online Course prior to this workshop.
The workshop will focus on shotgun safety, mechanics, handling, shooting technique, and gun cleaning. Firearms safety will be emphasized. Wildlife management concepts, hunter safety and responsibility will also be reviewed and practiced. Turkey hunting will be highlighted in anticipation of the 2020 spring turkey season. The afternoon will offer several hours of shooting clay targets. Lessons and shooting are taught by certified instructors and all equipment and supplies are provided by WOW and WDFW.
Unbelievable fun and incredible experts (instructors) in the outdoor sports. A four star adventure for every woman!
I got practical use applications – now I have the basics and I'm on my way…Thank you!
This great program is vital to ensure future conservationists and instill the importance of hunting and fishing and other outdoor activities.
Take the challenge – become a Washington Outdoor Woman!