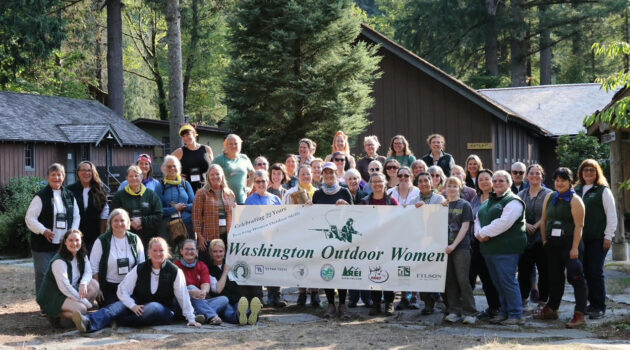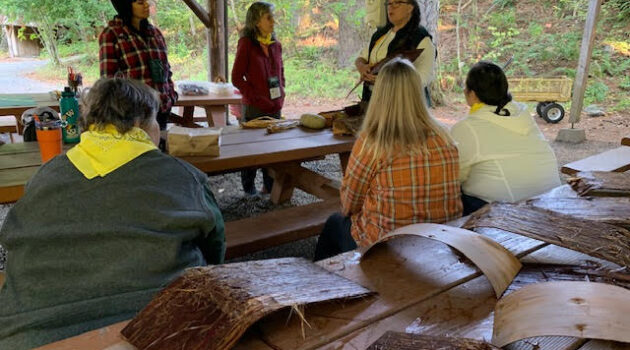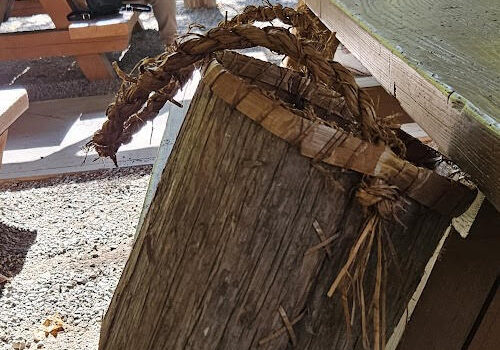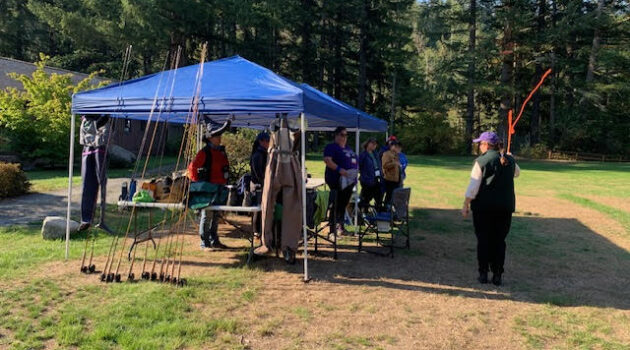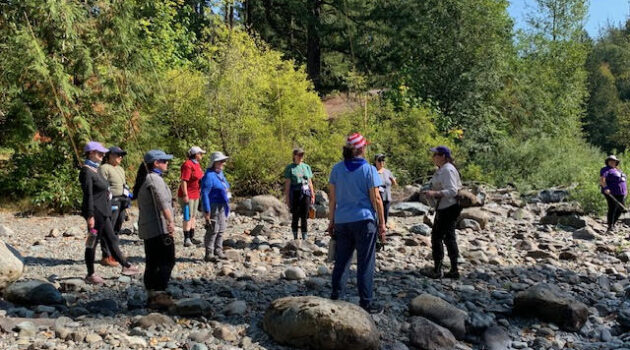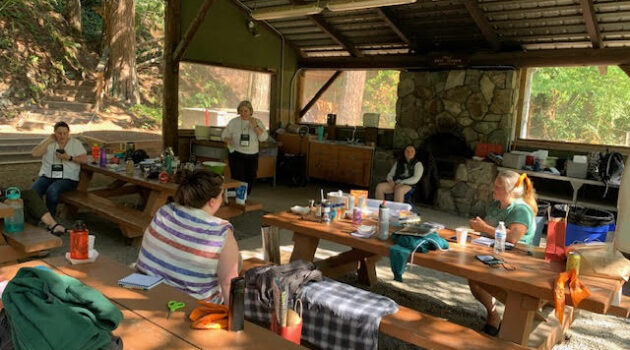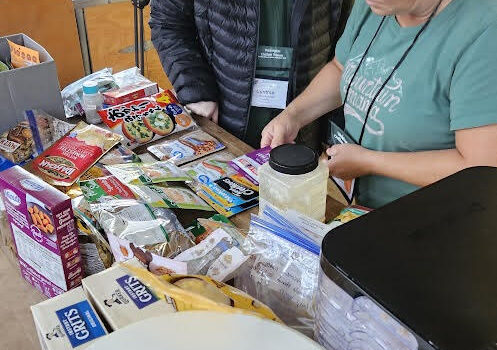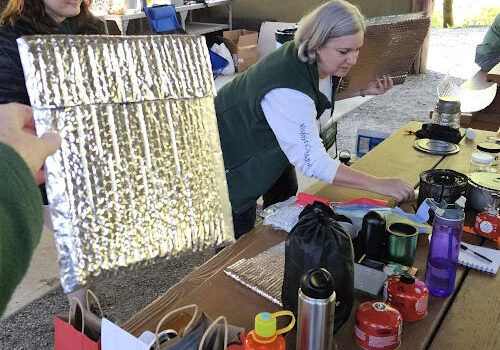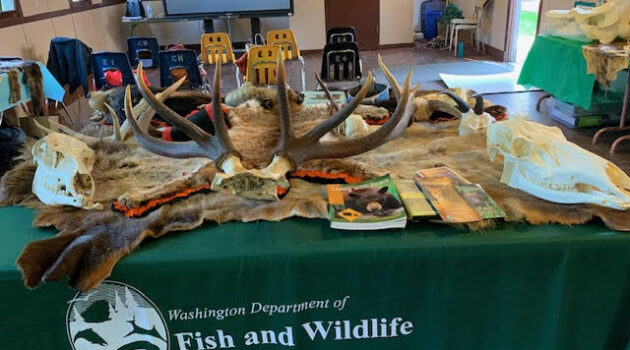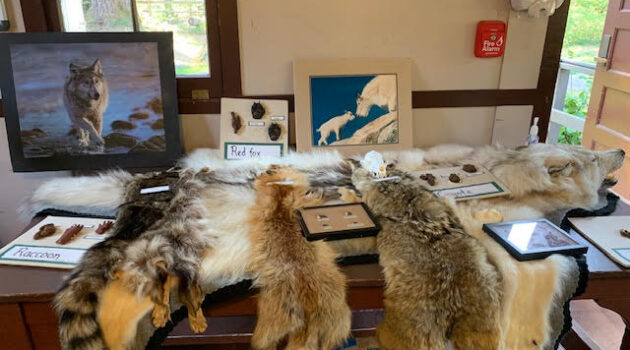 Washington Outdoor Women's   SINGLE SKILLS WORKSHOP
The September day dawned bright and sunny for WOW's Single Skills Workshop at Camp Waskowitz. Eager participants arrived excited to immerse themselves in a full day on their chosen skill. The new in-depth approach would challenge not only their capacity for non-stop learning but also the hands-on practice to reinforce that learning.
Weavers created their own Cedar bark Foragers Basket complete with corded strap. Fly Fishers took their dry land casting onto the North fork of the Snoqualmie River to practice their rod handling  technique. The DIY Backpacking Food class dehydrated fruits, vegetables and protein and then tasted, compared, and tasted again new recipes with interesting combinations. And after reviewing Washington's diverse wildlife, students in Wildlife ID and Wilderness Awareness sharpened their observation via a spiked trail of scat, feathers, bones, and other clues for animal signs. Then situational awareness tips out on the trail tested their common-sense skills with navigation aids for reading the weather, using topographical maps, identifying hypothermia triggers, and included personal planning to avoid critical consequences.
For the women of Wow's Single Skill workshop, it was a full day of realizing practice puts memory in their muscles.
An outstanding group of focused learners, they enjoyed new friendship in a community of like- minded outdoor enthusiasts.
Take the challenge – become a Washington Outdoor Woman!