WOW's re-entry to outdoor skills teaching started with this very successful, very hot day!
These participants enthusiastically engaged in the 88-degree weather. WOW's awesome instructors facilitated positive experiences with their motivating teaching styles while the WOW team stayed on "hydration detail"!  The heat didn't inhibit the fire builders or the dryland casters, the wild plant identifiers or the dutch oven tasters.  The WOW women welcomed learning their new skills without hesitation. It was a day of insight, sharing, and welcomed camaraderie.
This special group of (now) WOW alums showed us the staying power of outdoor women.
Well done!  You are on your way!
Workshop Description
Foraging
Join our interpretive walk to learn about the amazing wild plants that surround us – how to safely identify, ethically gather and prepare them to table. Then return to the outdoor kitchen to sample some favorite prepared wild edible dishes.  Resources will be shared to make this an ongoing adventure for you.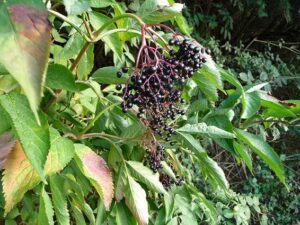 Survival and Fire Building
Learn techniques for short-term outdoor survival including mental preparedness, fire starting (a hands-on lesson), and what not to miss on your updated "10 – Essentials" list.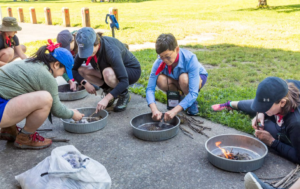 Fly Fishing
Get a taste of fly fishing ! Learn basic casting skills, a bit about bugs and flies and one really good knot you need to know. Bring your willingness to learn a new skill and maybe pick up a new lifelong passion along the way. All equipment will be provided for this hands-on class…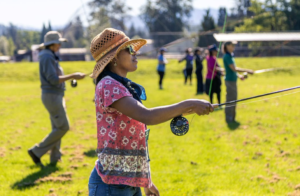 Dutch Oven Cooking
Nothing tastes better than food prepared in a Dutch Oven. Learn the secrets to cast iron cooking. Your instructor shares tips on prep, coals, temperature, timing and more.