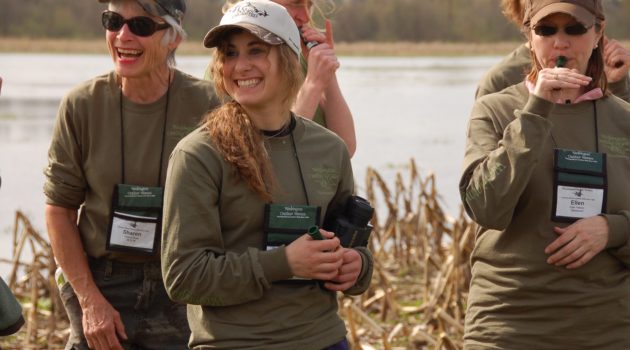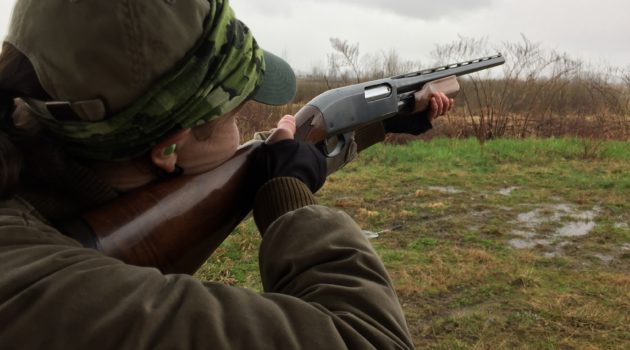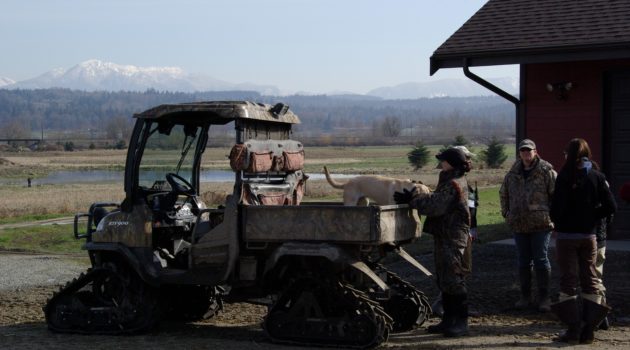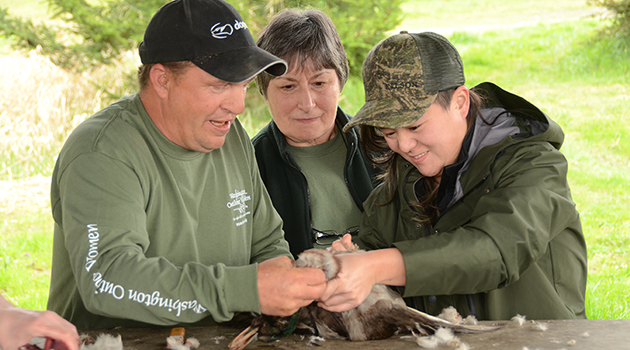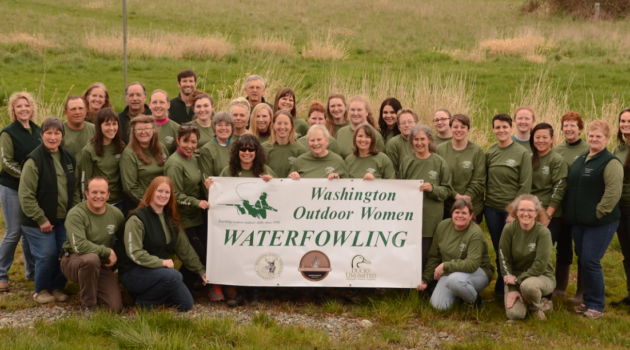 Workshop Details
A Private Duck Club
Snohomish County near Monroe
Pull on those boots or waders and head into the field for a hands-on introduction to Waterfowling! Join other women who want to learn about the tradition, techniques and ethics of hunting waterfowl.
WOW's instructors will help you with shotgun patterning and shooting moving clays, setting decoys, duck calling, protocol in blinds, and understanding why a retriever is such an important partner in this hunting experience.
The day requires a lot of walking and potentially challenging wading situations so knee high rubber boots or hip boots are a must for the ponds. Chest waders are a nice option but not mandatory. Minimum age to participate in the Waterfowling class is 18.
The registration fee includes all instruction, equipment, shotguns, ammunition, clays, a light breakfast, a hearty lunch, and a Washington Outdoor Women shirt.
The hands-on parts were the most useful for me, because I learn the best by actually doing.
I was exposed to so much more training than I expected…
WOW was an amazing experience for me – the instructors' patience, the supportive attitudes, trying the skill myself — it was wonderful!
Take the challenge – become a Washington Outdoor Woman!