May is the perfect time to make your yard or garden wildlife-friendly. The National Wildlife Federation celebrates Garden for Wildlife Month every May to help you do just that!.
Whether you're a gardening novice with a small balcony or a gardening veteran with a few acres, you can provide for local wildlife by planting with purpose. A Garden for Wildlife is no ordinary garden. Wildlife gardens have the power to bring back butterflies, birds and native bees to your area.
They can also bring calm to your life. Bring the beauty of nature home by creating a haven for you and wildlife.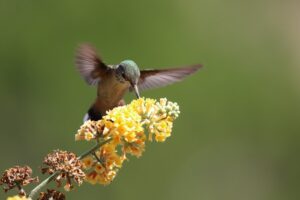 Our Garden for Wildlife program shares how to create a beautiful garden or landscape that fits into the local ecosystem and supports birds, butterflies, bees and a whole host of other wonderful wildlife neighbors. We've brought this program to Washington Outdoor Women workshops over the years -learning about native plants, the four components of habitat and sustainable gardening.  We've taught skills on wildlife habitat stewardship.
During the annual WOW weekends, over a decade now, myself and NWF volunteers have offered workshops to learn about creating wildlife habitat at home and in your community, as well as tips on how to use native plants to create pollinator gardens & support other wildlife species. Native plants are the core of the wildlife habitat garden. It all begins with plants. Natural landscapes made up of native wildflowers, shrubs, trees, and other native plants provide habitat for declining wildlife. During our workshops, we've installed demonstration habitats gardens with native plant signage at Camp River Ranch and Camp Waskowitz. In classes we've created native plant container gardens and built pollinator hotels.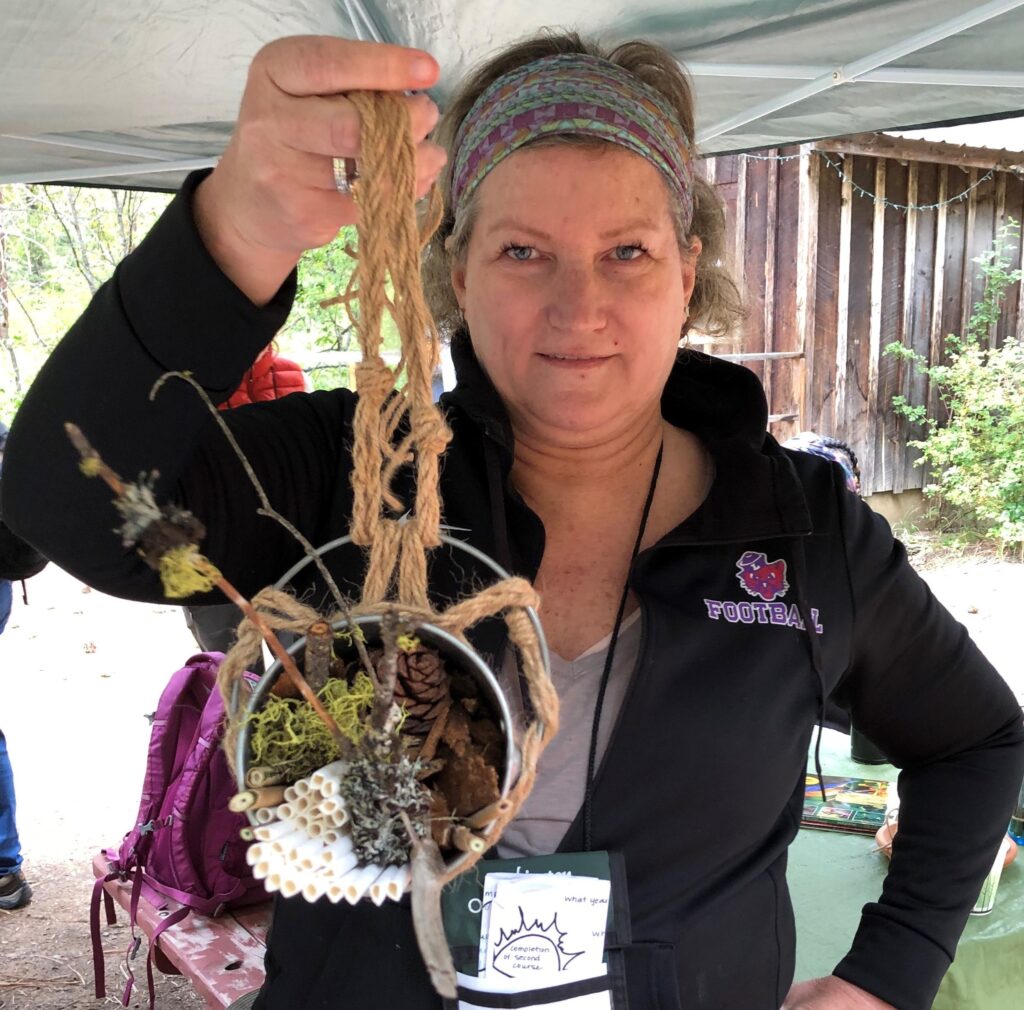 We've also shared how you can achieve the National Wildlife Federation's "Certified Wildlife Habitat" recognition for your garden space.  Turn your yard, garden, or outdoor space into a Certified Wildlife Habitat® site to restore vital habitat for wildlife and create a relaxing place to experience nature.  Celebrate in May with these opportunities:
Garden for Wildlife Month Certification and Sign Discount: Receive 20% off your total when you certify and purchase any Certified Wildlife Habitat sign. This is a limited time offer available online only during May and June.  Certify at www.nwf.org/certify and enter promo code GARDEN21 at check out.
Garden for Wildlife Bird Habitat Giveaway: During May, sign up for the Garden for Wildlife e-Newsletter and be entered to win a beautiful birdbath and nesting box. Sign up at: www.nwf.org/gfwnews.
Ready to turn your outdoor space into a spot that supports local wildlife?
Use these tip sheets and videos to guide you in creating a go-to garden for butterflies, birds, and other animals – https://www.nwf.org/Garden-for-Wildlife/About/Resources   Also Jardín Silvestre offers Spanish language resources from our program Garden for Wildlife – https://www.nwf.org/garden-for-wildlife/jardin-silvestre
Sure hope to see you at a WOW weekend workshop!